About SimLex Production Control / Sales System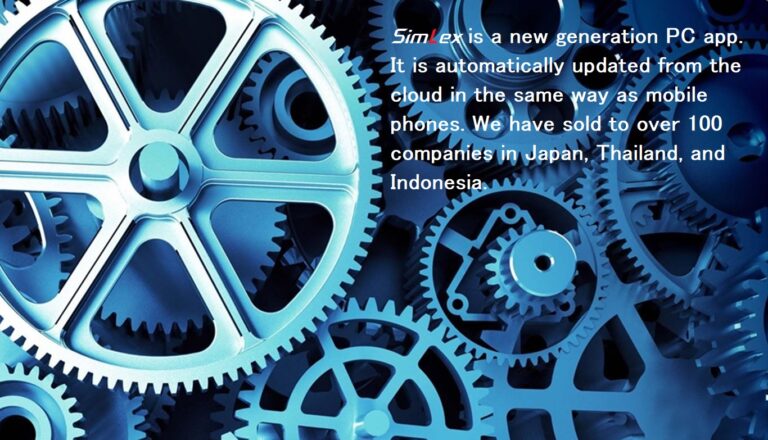 A new generation PC app (functionality similar to mobile apps)
The SimLex series is a new generation PC applications. You can easily get updates from the cloud, just like your mobile app. We provide a system that facilitates automatic updates, which has been considered very difficult for business software such as customized ERP and production control systems.
It's advantage is
-Users who pay the maintenance fee can upgrade the version free of charge.
- All your PC will be updated from the cloud without affecting your customizations.
- Can be used easily on the latest Windows, and is easily supported by vendors.
-The version upgrade program adds functions and fixes bugs, so you can always use new functions.
Important points of the Production Control System (Webinar Documents)
SimLex Production Conyrol / Sales System modules figure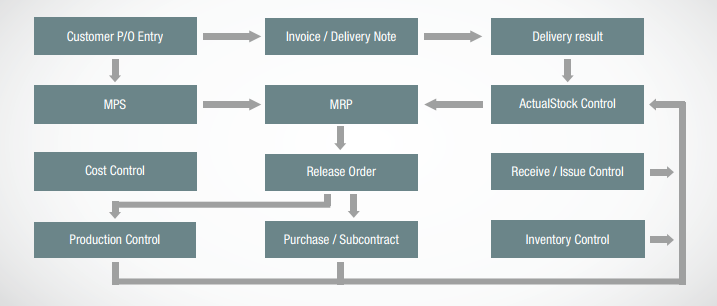 SimLex Production Control / Sales System Summary
Production Control, Sales Control and Master Production Schedule (MPS), Material Requirements Planning (MRP), Purchase and Subcontract Control, Stock Control, Cost control.
Processing in sales management with quotation → P / O input → Delivery Entry → Delivery Report → Invoice input, in the purchase, Subcontract management, P / O input → P / O print → Invoice input → Invoice approve.
In inventory management, inventory stock processing by location, currently in stock, also supported to the lot by the stock can be Movement and Transfer record.
Issuance of production instructions, P / O issuance of Purchase and Subcontract is can be automatically issued and manual input from the advanced MRP.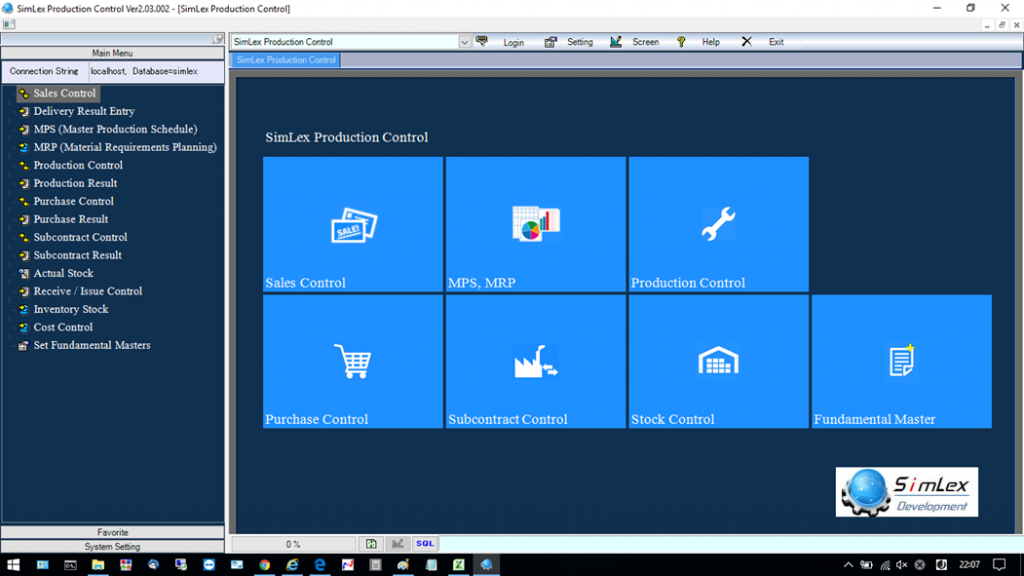 Basic business flow is Quotation→customer's P/O input→Delivery Note→Delivery result→Invoice input. Customer P/O and Invoice are needed to Approve.

Basic business flow is P/O Entry / Report→P/O Approval→Received Result Entry→Supplier Invoice Entry→Invoice Approval.

Entry→MPS (Master Production Schedule)→MRP (Material Requirement Planning)→Confirm MRP Result→Release Order.

Basic business flow is Release Order after MRP or Additional Order→RM Picking Result Entry→Production Result Entry.

Basic business flow is Inventory Stock Process→Receive / Issue, Stock Movement, Stock Transfer, Receive / Issue History. Actual Stock is updated immediately.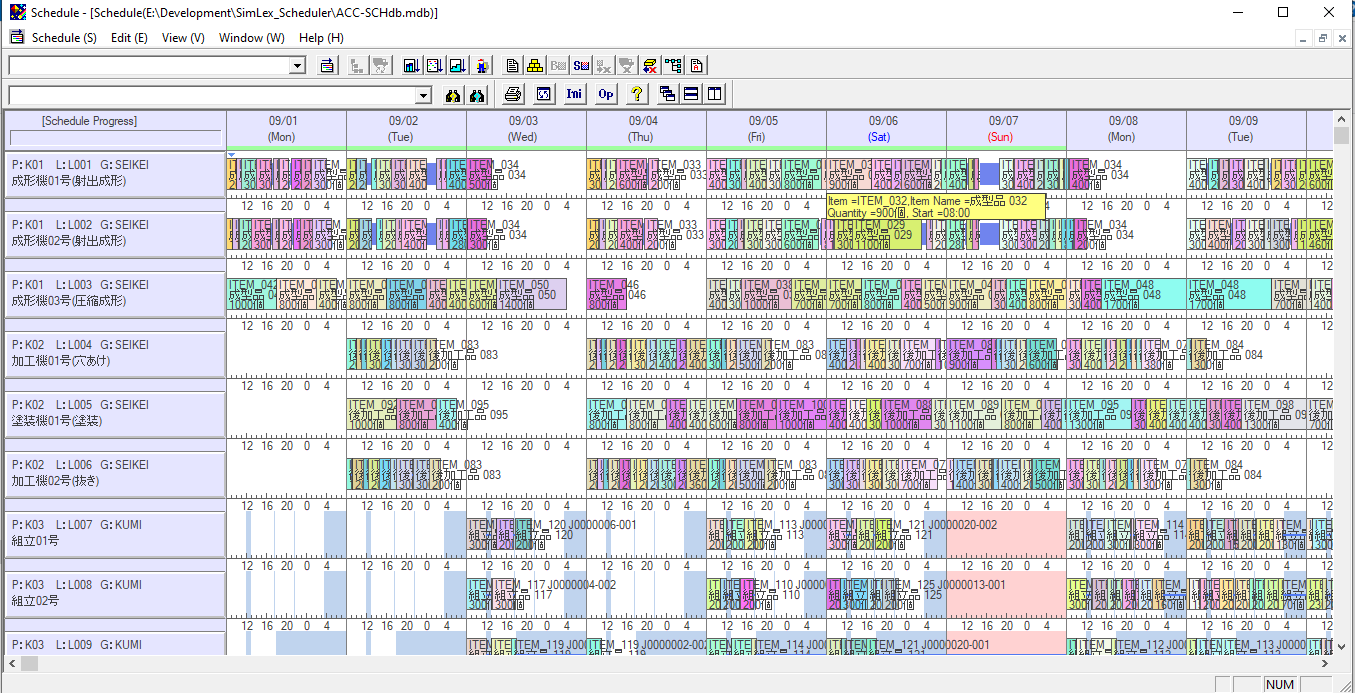 SimLex Scheduler Module is supported as Option Module of Production Control. Schedule can execute with complex production conditions and can make higher production order.
SimLex Production Control does not include a Accounting Module. If user needs it, user can add a Accounting Module.
SimLex Series
We provide ERP, Accounting System, Production Control and Sales System for Users request.