About SimLex Production Control / Sales System
SimLex software has been developed by 0-base development. Over 80% of our customers are using SimLex without any customization. Users can start the SimLex software with low-cost, short-term installation. And inventory accuracy is possible up to 98%.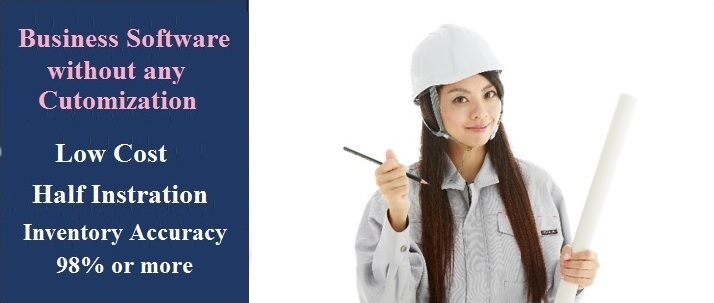 For many years, we have been developed and improved the software to responding to customer requirement both domestically and internationally. That was the beginning of the development of SimLex Series.
SimLex Production Conyrol / Sales System modules figure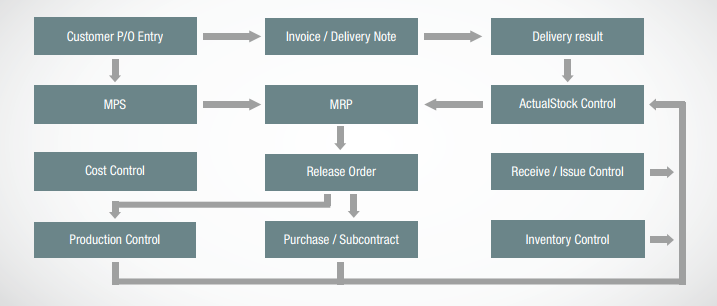 SimLex Production Control / Sales System Summary
Production Control, Sales Control and Master Production Schedule (MPS), Material Requirements Planning (MRP), Purchase and Subcontract Control, Stock Control, Cost control.
Processing in sales management with quotation → P / O input → Delivery Entry → Delivery Report → Invoice input, in the purchase, Subcontract management, P / O input → P / O print → Invoice input → Invoice approve.
In inventory management, inventory stock processing by location, currently in stock, also supported to the lot by the stock can be Movement and Transfer record.
Issuance of production instructions, P / O issuance of Purchase and Subcontract is can be automatically issued and manual input from the advanced MRP.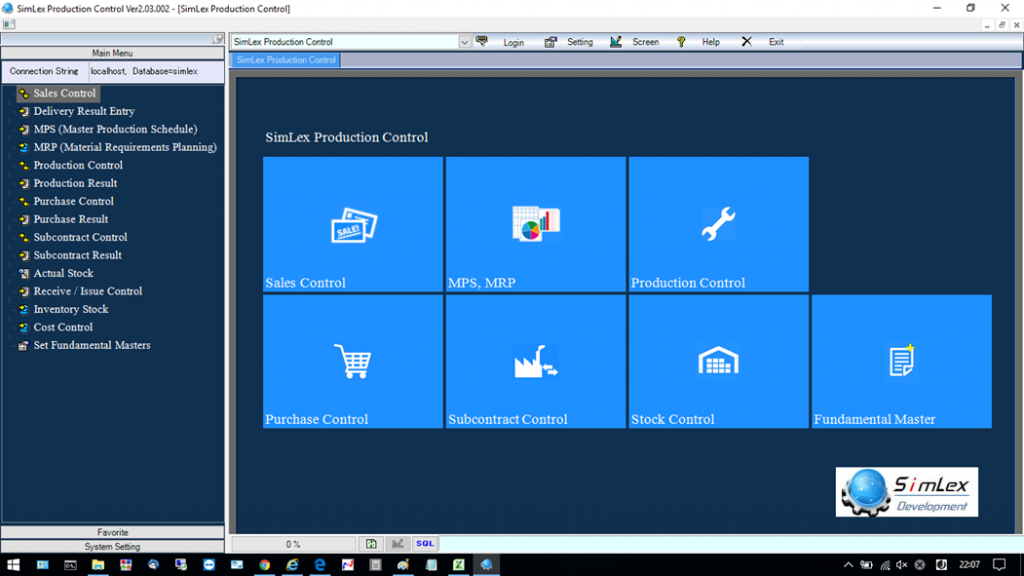 Basic business flow is Quotation→customer's P/O input→Delivery Note→Delivery result→Invoice input. Customer P/O and Invoice are needed to Approve.

Basic business flow is P/O Entry / Report→P/O Approval→Received Result Entry→Supplier Invoice Entry→Invoice Approval.

Entry→MPS (Master Production Schedule)→MRP (Material Requirement Planning)→Confirm MRP Result→Release Order.

Basic business flow is Release Order after MRP or Additional Order→RM Picking Result Entry→Production Result Entry.

Basic business flow is Inventory Stock Process→Receive / Issue, Stock Movement, Stock Transfer, Receive / Issue History. Actual Stock is updated immediately.
SimLex Production Control does not include a Accounting Module. If user needs it, user can add a Accounting Module.
Barcode system using tablet terminal
Actual results can be entered by barcode on any tablet/ mobile terminal of Android / iPone or personal computer.
Barcode reader is inexpensive, remote control size and battery is normal battery. Still it is an excellent one that can read two-dimensional barcode.

If you can connect even WIFI, you can use even in the cloud environment or your own server. <br>
Actual result processes are Production Result, Delivery Result, Purchase Receive Result, Receive / Issue Result with SimLex series.

SimLex Series
We provide ERP, Accounting System, Production Control and Sales System for Users request.