Basic business flow is Inventory Stock Process→Receive / Issue, Stock Movement, Stock Transfer, Receive / Issue History. Actual Stock is updated immediately.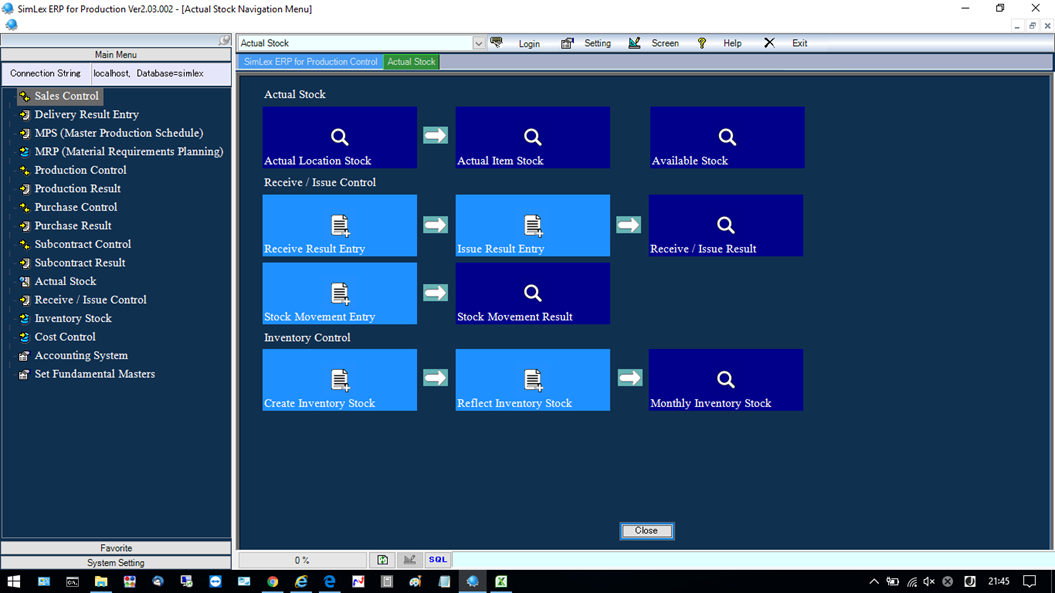 Actual Stock is displayed by Location or Item and is update immediately. If users enter stock of Lot No., users can control stock by Location and Lot No..
Inventory Stock Process can be done by Location. This Inventory is used to Initial Stock of Accounting.
At Receive / Issue Entry, Stock Movement, Stock Transfer, you can enter Lot No. and Expiry Date.
Receive / Issue History is create in each process. Stock Card is create by Receive / Issue History. Stock Card has method of FIFO, LIFO, Average.
Example of Stock Card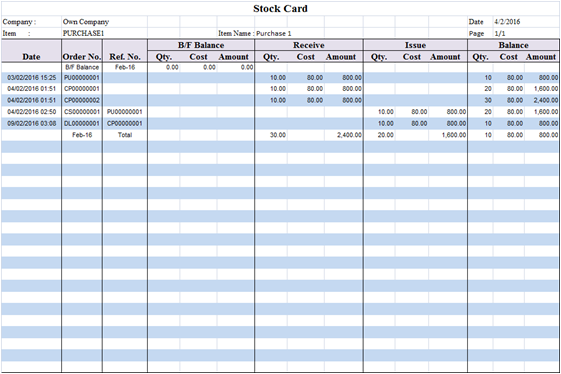 Stock Control Process
Actual Stock
Actual Stock by Location, the days of stock-in and stock-out and stock value.
Actual stock by Item, stock value, quantity of purchase order(include Safety Stock).
Display the Inventory in Actual stock.
Receive / Issue Control
In standard warehousing processing, enter the warehousing information.
Display the stock Receive and Issue.
Enter the standard receive.
Enter the standard issue.
the stock movement process, enter the movement between locations.
the stock transfer process, enter the material transfer between locations.
Display of the stock movement record.
Display of the stock transfer performance.
Display of the loading history.
Inventory Control
Location creating inventory for each data.
Edit the inventory data that is created, a reflection and monthly inventory to the Current stock.
Display monthly stock.
SimLex Series
We provide ERP, Accounting System, Production Control and Sales System for Users request.